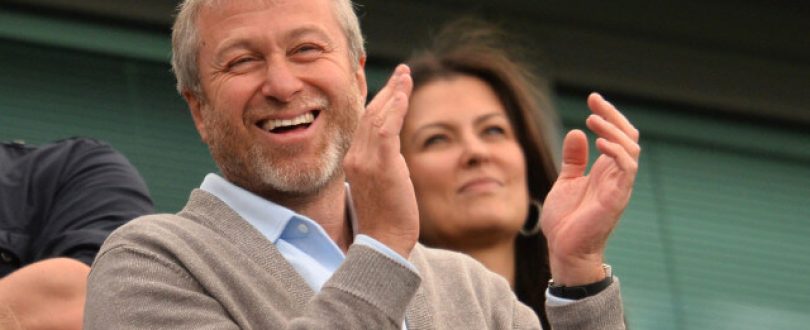 The Russian oligarch Roman Abramovich has obtained Israeli citizenship, just about a week after he faced troubles to renew his British visa on time. Reportedly, the UK Home Office requested from the billionaire to prove how he had made his fortune, before renewing his visa again.
Abramovich, the owner of the Chelsea Football which he bought in 2003 and the 13th richest man in Britain, has been living in a mansion in West London for years under an investor visa.
According to the Israeli local media, Abramovich, who is a Jew, has been granted Israeli citizenship for which he applied while abroad. Israeli Law of Return grants the right of getting Israeli citizenship to every Jew wishing to move there.
"Roman Abramovich arrived at the Israeli embassy in Moscow like any other person. He filed a request to receive an immigration permit, his documents were checked according to the law of return, and he was indeed found eligible," an Israeli government spokesperson said during an interview on local television.
The oligarch has undertaken this step since the holders of the Israel passports are eligible to enter Britain without the need to obtain a visa for short periods of time and stay up to six months. It is reported that he has also bought a mansion, which is a former hotel, from actress Gal Gadot.
Abramovich as Part of a Deeper UK – Russia Feud
Earlier in May, it had been reported that Britain's Home Office refused to renew Abramovich's visa several weeks after it expired, demanding from the Russian Jewish oligarch to report how he made his fortune.
The move is considered to have helped in the deepening of the strained relations between the United Kingdom and Russia, which have kept getting worse after the poisoning of the former Russian secret agent Sergei Skripal and his daughter Yulia Skripal in Salisbury in March, which Britain blames on Russia.
As a result of this spat, 23 Russian diplomats have been expelled from the UK under accusations of being undercover spies. 25 other countries, among which the US, Canada, and Germany have also expelled Russian diplomats from their countries to show their support for Britain, taking the number of Russians who were sent home to around 150.
The US had also placed Abramovich on a 'hostile' list of Russian oligarchs in January, which list intends to name-and-shame those who are believed to be benefiting from Putin's tenure.
Russia has criticized the expulsion of its diplomats by the west and responded in the same way. So far 60 US diplomats and 23 Britons have been expelled from Russia.