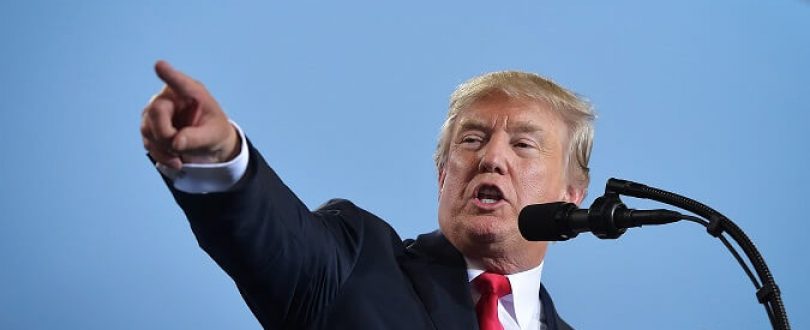 According to President Donald Trump, the US would soon end "birthright citizenship". This again has motivated criticism towards him. In an interview for "Axios on HBO" the President has stated that the US is the only country that grants citizenship to children of foreign nationals that are born in the US.
Everyone was quick on their feet even Axois itself to point out that the US is not the only country doing this. In fact, 29 more countries grant citizenship to babies born on their soil, one of which is Canada.
Even so, Trump remained on his view that "birthright by citizenship" is unfair to Americans.
"So-called Birthright Citizenship, which costs our Country billions of dollars and is very unfair to our citizens, will be ended one way or the other. It is not covered by the 14th Amendment because of the words "subject to the jurisdiction thereof." Many legal scholars agree…," Trump tweeted.
Many US politicians stated that the President could not end birthright citizenship by executive order. House Speaker Paul Ryan said that he believed it is not within his power to do something like that.
"As a conservative, I'm a believer in following the plain text of the Constitution, and I think in this case the 14th Amendment is pretty clear," Ryan said.
Nevertheless, other US politicians have supported Trump's decision in ending birthright citizenship. Republican Senator Lindsey Graham praises comprehensive immigration reform. He also encourages the elimination of birthright citizenship.
He also disproved President Donald Trump by stating that the US is one of the developed countries which grant citizenship by location of birth.
"This policy is a magnet for illegal immigration, out of the mainstream of the developed world, and needs to come to an end. In addition, I plan to introduce legislation along the same lines as the proposed executive order from President Trump," he said on social media.
The complete list of countries that offer birthright citizenship is as follows:
Antigua and Barbuda
Argentina
Barbados
Belize
Bolivia
Brazil
Canada
Chile
Cuba
Dominican Republic
Ecuador
El Salvador
Fiji
Grenada
Guatemala
Guyana
Honduras
Jamaica
Mexico
Nicaragua
Panama
Paraguay
Peru
Kitts and Nevis
St. Lucia
Vincent and the Grenadines
Trinidad and Tobago
United States
Uruguay
Venezuela