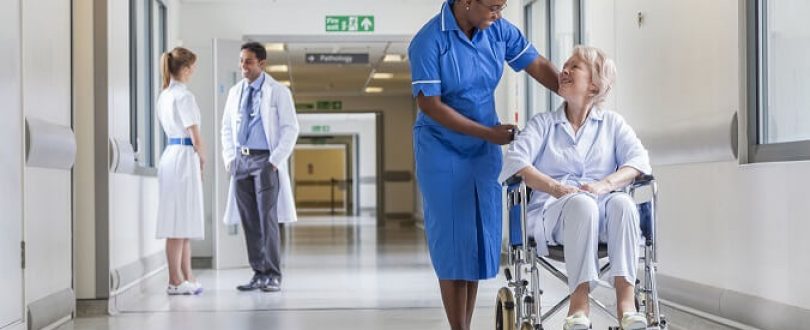 Approximately 200 patients had been forced to wait in an ambulance for more than 30 minutes, and another 94 for more than an hour before being admitted to the Southport hospital, between December 18 and 31 in 2017. The A&E department is now undergoing a £1.25m expansion, which will create more beds and a better ambulance handover space. While the new spaces will create better conditions for the treatment of patients, there will also be a need for more new medical staff of which the NHS already lacks.
According to an analysis published recently by the Global Future think-tank, one in 11 health service posts are currently vacant, which number will increase without a doubt if the Home Office does not remove the visa cap of 20,700 Tier 2 visas. British hospitals need at least 3,500 new doctors each year, in order to be able to fulfill these positions and overcome the current situation of the NHS which for now is only going for worse.
Earlier in May, it was reported that the UK Home Office had denied visas to 100 doctors who were already recruited by the National Health Service to cover the staff shortages in the UK hospitals, while the chief executive of the NHS Employers, Danny Mortimer claims that there are around 400 more cases of foreign doctors having their visas blocked since December.
This comes as a result of PM Theresa May's policy on immigration, which aims to keep net migration down below the 100 thousand per year, which has been criticized by many, including Labor's Shadow Health Secretary Jon Ashworth who criticized May for damaging NHS patient care.
Now, the chief executives of the King's Fund, the Nuffield Trust and the Health Foundation have come together and sent a joint letter to PM Theresa May, calling her to rethink the visa rules since the NHS is facing a crisis with shortages of key staff.
On the other hand, the Royal College of General Practitioners written to the home secretary, Sajid Javid, pleading with him "to help relieve UK's desperate lack of family doctors", after the latter confirmed on Saturday that the monthly cap of skilled workers that can come to the UK to work was being reviewed.
It is believed that PM May will permit a small increase in the number of health specialists from third-world countries to come to the UK and join the NHS staff, in order to ease the situation. However, the Global Future Study calls for the annual limit of 20,700 Tier 2 visas to be scrapped when it comes to healthcare workers, highlighting that Britain has failed to attract medical staff from the EU in order to fill the NHS job shortages.
According to the director of the Global Future, Peter Starkings, immigrants help the NHS going, what the study also shows, that without continued immigration into the UK, "the NHS will not be able to function".