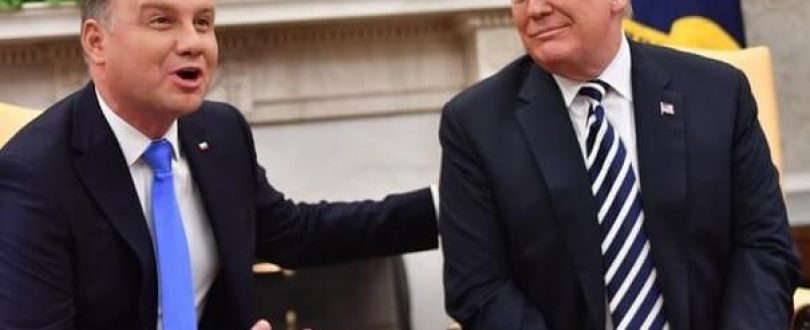 September 20th, 2018
The United States President Donald J. Trump on July 18, announced that the U.S is considering place their army troops permanently in the territory of Poland just to protect Europe from Russian aggression. He also added that the US is seriously considering the inclusion of Poland in the U.S Visa waiver program.
The Russian aggression may escalate and it will be a threatening factor in the region as President Trump and Polish President Andrzej Duda discussed during a meeting held on September 18. They also agreed that the Visa Waiver Program will additionally strengthen the cooperation between these two countries in terms of security, prosperity, and the economy.
The Polish President requested from the U.S to undertake the needed measures to confirm the U.S Military presence in Poland, adding that it will be the ultimate defense against possible threats coming from Russia. Andrzej Duda also offered an investment from the Polish government in the amount of over $2 billion in a military protection plan against Russia, which will include constructing a permanent U.S army base in Poland that will be named "Fort Trump".
It seems that both Presidents agree that Russia is a potential threat and that the U.S Army in Poland is necessary for protecting the security and peace of Europe.
Regarding the request for building a permanent U.S Base, Trump said that: We're looking at it very seriously, I know Poland likes the idea very much, and it's something that we are considering, yes," according to Euronews.
Trump also answered positively after reporters asked about the possibility of Poland to join the U.S Visa Waiver Program saying: "We're looking at that very strongly"- according to the White House.
The U.S Military led about 18,000 NATO troops that landed in Poland and Baltic in June this year. This move was taken to prepare and show the readiness of the alliance to respond towards any forcefulness of Russia.
If Poland joins the Visa Waiver Program of the U.S, its citizens will not have to obtain a U.S visa in order to travel to the country. If Poland receives a positive response from the White House, it will become the 39th country that participates in this program. This will bring benefits for both countries such as information sharing about suspected terrorists, offenders, lost or stolen documents and other joined security actions.