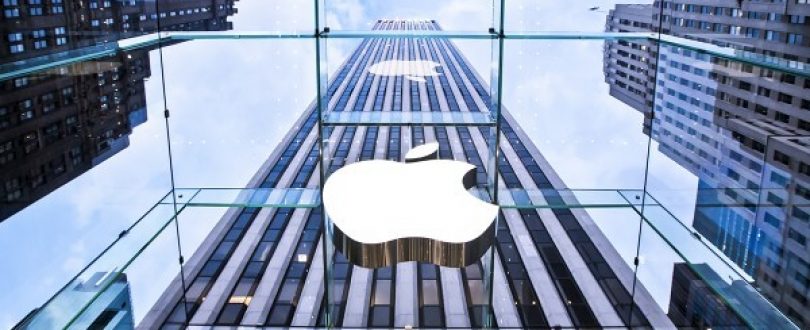 The CEO members of US Business Roundtable have written a letter to the Secretary of the US Department of Homeland Security Kirstjen M. Nielsen to express their concerns on the immigration policy changes. Fifty-eight Chief Executive Officers of some of the biggest US companies have complained to Secretary Nielsen that the changes on the US immigration policy have caused anxiety to thousands of their employees, and threatened to disrupt company operations.
According to this letter, due to a shortage of green cards for workers, many employees find themselves stuck in an immigration process lasting more than a decade.
"These employees must repeatedly renew their temporary work visas during this lengthy and difficult process. Out of fairness to these employees – and to avoid unnecessary costs and complications for American businesses – the U.S. government should not change the rules in the middle of the process," the letter reads, adding that throughout the past year, USCIS has issued policy memoranda, which will do just that.
The CEOs express their concern about their current employees who are constantly facing the uncertainty of inconsistent immigration decisions, uncertainty about required information, revoked status for their spouses and commencement of removal proceedings, among others.
The letter comes amid tensions between the immigration policies of Trump's administration and the needs of American corporations. It also highlights that Trump administration's policies are deterring potential workers from other countries from considering taking jobs in the US.
The US Business Roundtable is a pro-business organization, which includes some of the best-known corporate leaders, who also signed the letter. Some of them are:
Chuck Robbins – Chairman and Chief Executive Officer at Cisco Systems, Inc.
Tim Cook – Chief Executive Officer at Apple
James Quincey – President and Chief Executive Officer at the Coca-Cola Company
Dion Weisler – President and Chief Executive Officer at HP Inc.
Ajay Banga – President and Chief Executive Officer at MasterCard
Doug Parker – Chairman and Chief Executive Officer at the American Airlines
Ginni Rometty – Chairman, President and Chief Executive Officer at IBM Corporation
Many of the employees at these and other US corporates, especially those working for tech companies, remain in the US under an H-1B visa. However, the Trump administration has tightened H-1B visa requirements and warned that other changes will take place soon, under the Buy American, Hire American policy.
Trump has also warned that H-4 visa holders will soon no longer be permitted to work. The H-4 visa is for the spouses work visa holders. During the Obama administration, the so-called EAD for H-4 visa holders which permits this category of visa holders to work was created. The scrapping of this authorization by Trump administration may leave 100,000 US residents jobless.
American CEOs use dinner with Trump to press the immigration issue
Previously this month, the American corporate titans pressed the immigration restrictions issue on Trump, throughout a dinner organized by the President himself. More than a few CEOs among those invited urged Trump to make it easier to permit "talented" persons from foreign countries to come to work at their companies in the US.
Reportedly, the President promised to those present that he would consider taking action. However, the next morning, a White House official said that "no imminent action" is planned to address the CEOs concerns.
Some of the biggest US companies in technology like Microsoft and Facebook have protested these changes ever since they were first warned. Recently, the President and Chief Legal Officer of Microsoft Brad Smith claimed that if the widely-discussed warned changes for the H-1B visa and H-4 visa come into force, Microsoft could move some of the jobs abroad.