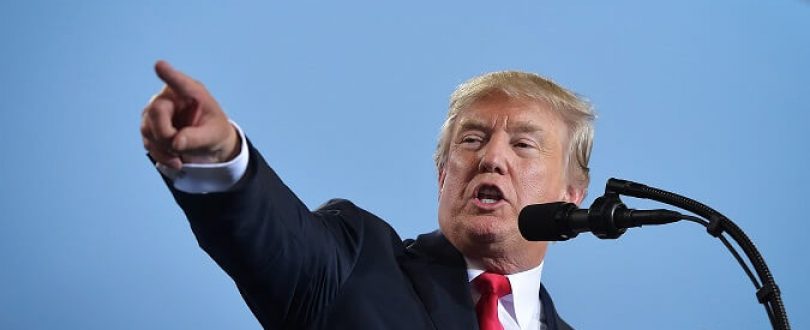 January 19th, 2018
The US seems like it does not want to stop with their anti-immigration measures. Haitian immigrants will not have the chance to apply for seasonal and farm work visas since Trump's administration decided to ban them from the visa process. The US Department of Homeland Security announced their new regulation on Wednesday, the only week after President Trump reportedly referred to countries like Haiti, El Salvador, and African nations, as "shi*hole" countries which later on questioned an Oval Office meeting asking why the US should take in immigrants from the countries mentioned above.
Additionally, the DHS decided to give the reason why Haitian immigrants are banned blaming the "high levels of fraud and abuse and a high rate of overstaying the term". However, in a DHS report that they published last year, they claim that 40 percent of the Haitians benefiting from the non-immigrant visas, including H-2As and H-2Bs had abused the limitation for their stay in the US in the 2016 fiscal year.
This decision got criticized quickly by many people. People that support the visas claim that the seasonal working visa gave Haitians the perfect opportunity for them to work legally in the United States, which will act as a help for the people that suffered from the earthquake in Haiti, which killed more than 200,000 people.
Around the world, there are citizens of 80 countries that are eligible to apply for H-2A and H-2B guest workers program.
Haitian people become eligible for this program back in 2012, based on the decision brought by Obama's administration, in order to support Haiti after the devastating earthquake.
Since they had the opportunity to enter the US, only a few dozen Haitians decided to enter the country.
Additionally, Trump administration announced the end of the humanitarian program for Temporary Protected Status earlier this year in November, which will leave 50,000 Haitians without the right to stay in the U.S. The timeframe that was given to Haitians in order to leave the country or apply for new status was until July 2019.
Even the U.S diversity visa lottery is not open to residents of Haiti.
Belize and Samoa have also been removed from the H-2A and H-2B guest workers program due to risk connected to human trafficking and not accepting back its citizens ordered to leave the US once their status expires, as DHS states.
The US president denied that he offended Haitians through a tweet, on January 12th.
"Never said anything derogatory about Haitians other than Haiti is, obviously, a very poor and troubled country. Never said, "take them out." Made up by Dems. I have a wonderful relationship with Haitians. Probably should record future meetings – unfortunately, no trust!", he wrote.