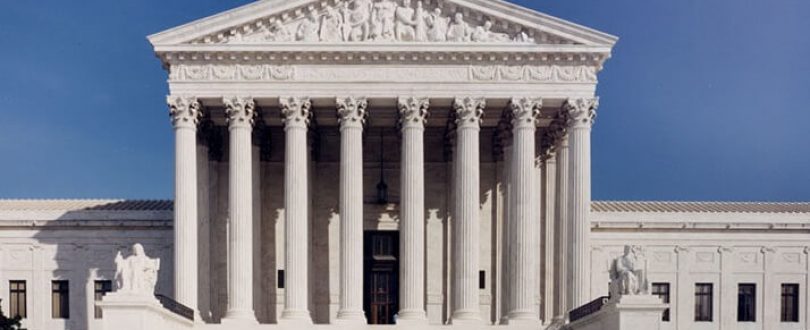 June 29th, 2018
Several Muslim countries received a travel ban after the Supreme Court of the United States (SCOTUS) rules in favor of upholding President Donald Trump's decision. The ban introduced in January 2017 from an executive order of President Trump would be kept in place after the vote from the Justices of the Supreme Court in their 5-4 ruling.
This travel ban will apply to several countries such as Syria, Iran, Libya, Yemen, and Somalia as well as North Korea and Venezuela. The first version back in 2017 was introduced with only a ban on Muslim countries. Many Muslim advocacy groups, as well as other states, contended that the ban discriminated people based on their religious choices.
There were also reactions from the state of Hawaii, as individuals and other advocacy groups sued Trump administration. They stated that it is illegal to stop people from coming into the country only for their religious choices. The case was overturned by the lower courts, however, when it went to the Supreme Court, they decided to uphold it.
The travel ban in question went through three revisions and it suffered some changes. Now it includes Venezuela as well as North Korea, which are countries where they do not have a majority of the Muslim population. After this update, the Justices of the Supreme Court argued that the rule is not discriminating particular religion just because it did not include only Muslim countries.
Despite the fact that President Trump's tweets were intended to have this ban on muslims, the Supreme Court cited that the language in the executive order was not geared to a specific group of people. The SCOTUS Justices who approved the travel ban stated that as long as the discriminatory language is not found on the bill, other language found in other mediums such as the one mentioned above, will not be taken into consideration.
However, not all judges agreed to this ruling. The other 4 judges, including Justice Sonia Sotomayor, wrote in their dissent that the travel ban "was driven primarily by anti-Muslim animus". Moreover, it was mentioned that Trump's stance was a proof that there is discrimination towards the particular region and religion.
The effects from the ban are noticeable since its beginnings in January 2017 even though it has only now been upheld and holds legitimate power. The travel ban will discourage scholars and researchers from these countries to come to the U.S and share their educational and scientific contribution, both as students or in various conferences, as experts say.
The proof of this argument lies in the data that is provided by the Department of Justice. By examining the data we can see that in the first three months of 2018, there were only 289 issued visas for students from Iran, Libya, Yemen, and Somalia. Justice Stephen Breyer described his opinion regarding the data provided saying that "This number is less than a quarter of the volume needed to be on track for 2016 student visa levels."
Many more students will be discouraged after the travel ban which will act as insulation of the U.S academic sphere from outside contributions. As Russell Harrison, the senior legislative representative for IEEE-USA in Washington DC stated "A lot of foreigners are concluding that the United States is no longer interested in people who were not born here."