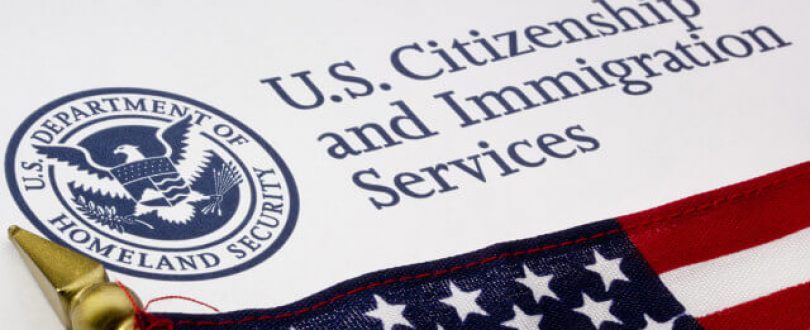 June 18th, 2018
The US Citizenship and Immigration Services have decided to track the applicants who have cheated or lied to get US citizenship. Trump Administration has already taken measures regarding the migration system that has affected many foreigners residing and working in the US.
In an attempt to examine the cases of immigrants who become US nationals using the process of naturalizations, USCIS hired many immigration officers and lawyers. These professionals will review the cases where fake identities might have been used to secure citizenship.
Francis Cissna, Director of the USCIS, the cases of naturalized immigrants who lied on the US citizenship applications will be referred to the Department of Justice and these individuals' citizenship would be removed through civil court proceedings. The applicants who have cheated or provided wrong information about their application might face criminal charges.
Cissna said, "We finally have a process in place to get to the bottom of all these bad cases and start denaturalizing people who should not have been naturalized in the first place." He also added that there might be a few thousand applicants who have become naturalized fraudulently.
The process to investigate the cases require resources. USCIS is going to cover the costs with immigration application fees.
The US authorities took the fraudulent naturalization matter seriously after the border officer detected 300 people using false identities in order to get US citizenship. An Indian-borne got his citizenship revoked by a judge in 2018 after the authorities accused him of using unfair means to avoid deportation.
According to Muzaffar Chisti, the director of the Migration Policy Institute's office at New York University Law school, the Trump Administration has made this issue a priority. He also added that the government will focus more on deliberate fraud. He said, "It is true that we have entered a new chapter when a much larger number of people could feel vulnerable what their naturalization could be reopened.
Cissna, USCIS director, is optimistic about the efforts to track down those who become naturalized Americans using false identities. However, the process requires time and resources. Cissna said, "The people who are going to be targeted by this know who they are as they were ordered removed under a different identity and they intentionally lied about it when they applied for citizenship later on."