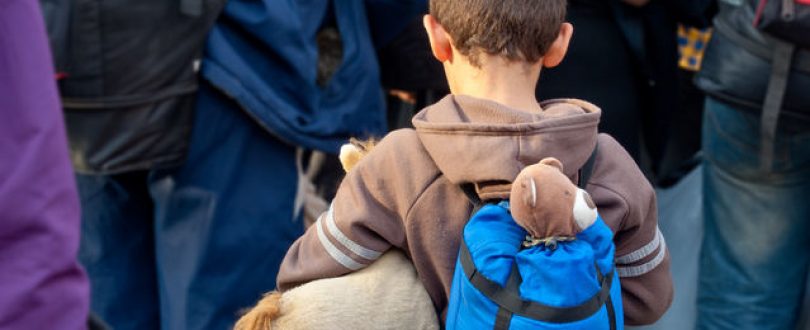 June 8th, 2018
The public comment period for a proposed Department of Homeland Security (DHS) rule will come to an end on Thursday. After the period ends and DHS reviews the comments, it is expected that this rule will go into effect.
This rule might be alarming as it enables immigration authorities to check the criminal backgrounds and legal statuses of anyone who comes forward to claim unaccompanied migrant children. They must provide detailed information about themselves and biometric data to the Immigration and Customs Enforcement (ICE). It will then put adults with questionable legal statuses in scrutiny and consideration for deportation.
The U.S has been highly criticized since the announcement that the U.S ports of entry in the South are detaining parents and adults, which will separate them from their children. It is reported that around 700 children have been separated from their parents until now. The new rule that DHS will try to rule out will bring even more discussion regarding the U.S immigration policies.
The children that enter the U.S unaccompanied are sent into federal custody and foster care until an adult comes to claim them. Hundreds of children are separated from their parents and sent to the custody of the Office of Refugee Resettlement. It is part of the Department of Health and Human Services (HHS). After the adults come to claim the children they will be evaluated on their ability to take care of them, enroll them in school as well as keep them safe.
Since the rules have suffered some changes, the adults will have to give out much more information in order to claim their children. Ashley Feasley, Director of Migration Policy and Public Affairs at the U.S Conference of Catholic Bishops which is also an expert for immigration states that this will have huge discouragement for adults as they will be scared of deportation and do not even come to claim the children.
"We're in a climate of fear and obviously if you're going to put new conditions on sponsors coming forward, they are going to be more hesitant to come forward" she added.
An effect from these actions is already seen as The Policy Director at Kids in Need of Defense, Jennifer Podkul says. "We're already hearing of families who aren't willing to come forward anymore because they don't want to put their family at risk," she said.
On the other hand, some people that support this rule claim that this will make the process safer. The "Zero tolerance rule" has been slowly implemented by Trump's administration which tries to curb illegal immigration. They state that this will act as a more thorough inspection of the people who come to claim their children.
The Officials also cite an incident that occurred in Marion, Ohio where one child was claimed by an adult and forced to work on an egg farm. They claim that using these measures they will lower the chance for children to be trafficked.
The Acting Assistant Secretary of the HHS, Steven Wagner, commented on the parent's hesitation to claim their children due to fears of deportation.
"If somebody is unwilling to claim their child from custody because they're concerned about their own immigration status, I think that this fact calls into question whether they're an adequate sponsor and whether we should be releasing a child to that person. Plus, we have the problem of people fraudulently claiming to be parents when, in fact, they're not", he said.