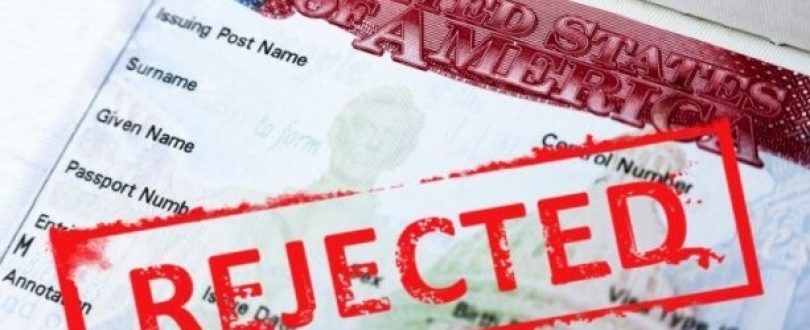 Chinese neuroscientist Rao Yi, who is the dean of Peking University's school of Life Science, has accused the US embassy in Beijing for arrogance. Rao Yi, who once held US citizenship, has made the accusations after the embassy rejected his visa applications.
Dean Rao Yi was scheduled to attend a science workshop on July 23 and 24 in Washington, on the invitation of the National Science Foundation (NSF), a US government agency based in Alexandria, Virginia.
"Most embassies try to make more friends for their countries, [but] the US embassy is arrogant," Rao Yi said, whose application was probably rejected because of the screening process introduced recently for academics and students from China as part of measures taken by the Trump administration "to help in the securing of American intellectual property."
Last month, US State Department decided to shorten the length of visas obtained by Chinese nationals, in particular, of those involved in science, technology, engineering and mathematics (STEM), which are the areas Beijing considers as high-priority goals for its manufacturing sector. The DHS argued that reducing the validity of some visas would help in the securing of American intellectual property.
The embassy in Beijing has refused to give any details on the case claiming they "could not discuss details on individual visa cases."
"If the US can elect a liar like Trump to be the president, it is understandable that it is being ignorant in the visa issue," Rao Yi said after calling the US a mixture of intelligence and rationality, and stupidity and irrationally.
The neuroscientist, aged 56, has a doctorate in neuroscience from the University of California in San Francisco, and has also completed a postdoctoral program at the Harvard University. Rao Yi had US citizenship and worked at the Washington University in Missouri for ten years, before going back to China in 2007.
The rejection of his visa is an addition to a series of visa rejections for important people by US. Early in January this year, the Prime Minister of Kosovo Ramush Haradinaj had his visa rejected by the US embassy in Pristina, though he had been invited to attend events in Iowa organized by the National Guard commanding officer Major General Tim Orr.
Argentinian Ex-Foreign Minister Timerman was trying to get a flight to US in order to continue his medical treatment at the Mount Sinai Hospital in Manhattan, when he found out his visa had been revoked.
On the other hand, the former chief of the NATO Javier Solana, was denied a travel authorization after he tried to renew his old authorization. Reports claim that Solana, who was invited to speak at an event in Washington organized by the Brooking Institution, was denied a travel authorization when he tried to renew the older one upon its expiration, after he has traveled to Iran as recently as 2013. According to the rules of the US Department of Homeland Security, Solana now would have to apply for a visa through the traditional route and go through a full vetting.