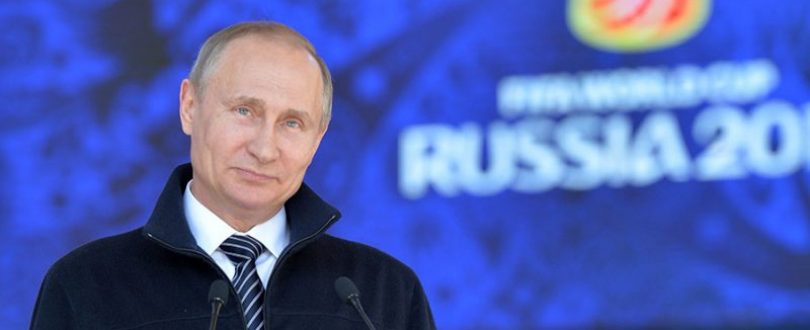 The President of Russia has announced at the end of the Football World Cup on Sunday that football fans that entered Russia with Fan IDs during the World Cup will be permitted to enter the country until the end of 2018 with the same IDs.
Russia introduced a visa-free regime for football fans before the start of the FIFA Cup, who could enter Russia using only their Fan IDs and a match ticket.
Putin gave the announcement at the end of the World Cup congratulating the fans coming from all over the world for their behavior.
"Naturally, I cannot do otherwise but to thank our guests — foreign tourists, foreign fans," he said, adding that there were people who tried to scare the country that football fans would commit hooliganism.
"People tried to scare us by saying the English would come and commit hooliganism…But everyone behaved in a most exemplary manner," Putin said.
"All behaved perfectly well, demonstrating the best qualities of sports fans. They showed that sport and football can manage not to divide people and not lead to fights and disputes, but unite people on the basis of common values," he concluded in front of the fans giving the announcement that the IDs, which were initially scheduled to expire on July 25, would be valid until the end of the year.
The FIFA World Cup was held in Russia from June 14 to July 15, in eleven host cities, including Moscow, Yekaterinburg, and Nizhny Novgorod, which were the venues for the matches.
The French Football Team defeated Croatia at the finals. The latter had previously beaten the Russian team at the quarterfinals