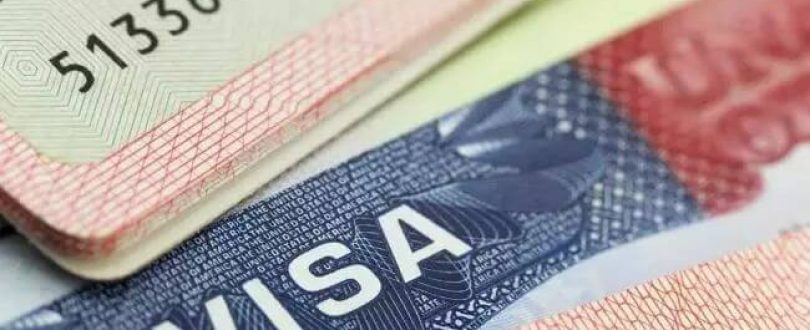 A visa is an authorization that permits a traveler to visit one certain country, usually in the form of a sticker document affixed to a passport page or a stamp also placed in one of the passport pages. Both of them indicate the period of time one is allowed to stay in that country, the entry and exit date.
The visa is issued by the immigration authorities of the country you are planning to visit, usually, a consulate or embassy in your country. In cases when your destination country does not have a consulate or embassy in your home country, you will have to obtain a travel visa at the embassy of another country that is authorized to issue visas for the country you will visit.
Each country has its own visa policy, but the application process for a visa is generally similar. There are many types of travel visas depending on your nationality, destination country, the purpose of travel and even the number of times you wish to visit that country.
There are also a number of requirements that you will have to fulfill which vary from country to country. Although there are not a lot of differences since most of the immigration authorities ask for approximately the same documents, depending on your purpose of travel, you might have to submit some extra or fewer documents.
However, a visa does not guarantee you will enter that country since the border guard has the final decision to make.
Most Common Visa Types
There are a lot of visa types depending on the policy of your destination country.
Usually, these visas are categorized based on your purpose of visit as:
Tourist Visa
Transit Visa
Medical Visa
Working Visa
Business Visa
Research Visa
Freelancer Visa
Seasonal worker visa
Job Seeker Visa
Student Visa
Spouse Visa
Dependant Visa
Golden Visa, etc.
Types of Visa depending on the times you are allowed to enter a certain country:
Single Entry
Double Entry
Multiple Entry
Common Visa Application Requirements
Visa requirements vary from country to country and also the type of visa you wish to apply for. Therefore take care to ask the embassy of your destination country in your home country about the full list of requirements. In general, the main requirements are as below:
Application form – you will have to fulfill an application form in order to get a visa everywhere in the world. Usually, the form asks for basic personal information and also information regarding your purpose of travel.
Passport – a valid passport, in Europe usually valid three months beyond traveler's planned return to his or her home country.
Two identical photos – according to the ISCO standards and not older than 6 months.
Medical Travel Insurance – that covers your entire period of stay in your destination country. The medical travel insurance for a Schengen Visa application is 30,000 EUR for your entire period of stay in the Schengen area.
Means of subsistence – a document that proves you can financially maintain yourself during your stay in your destination country.
Proof of accommodation – where you will show where you are planning to stay during your visit. If it is a hotel, you should show hotel accommodation. If you are staying at friends, you'll have to submit a letter signed by them where they prove they have enough room for you.
Visa Fee – each country has a fee you must pay for your travel visa application to be processed.
Flight Itinerary – a detailed flight plan to and from the destination country you want to get a visa to go to.
Usually, you will have to schedule an interview through the website of the consulate or embassy of your destination country in your home country prior to your travel. On the day of the interview, you should bring the required documents with you, in the format and the number of copies as required. Certain countries also apply medical screening to the applicants.
What is the Difference Between a Visa and a Passport?
Some people struggle to understand the difference between a passport and a visa, especially when they are holders of very powerful passports, with which they can visit most of the countries of the world without the need of obtaining a visa first. Though both documents are used with the sole purpose of travel, they still have pretty huge differences.
Visa vs Passport
While the government of a particular country issues visas to foreigners wishing to visit that country, passports are issued to the residents of this country and enable these citizens to visit other countries.
Sometimes, because of the visa-free regime established between many countries of the world, a traveler will not need a visa, but rather just a passport in order to enter and remain in one certain country.
There are also cases, like that of Schengen Area member states, the residents of which do not need a passport nor a visa to travel within this territory, only an identification document. There are also around 60 non-Schengen member states, the residents of which are allowed to enter this zone and visit each of its countries with only one valid passport and the sole condition is not remaining there more than 90 days within a period of 180 days.
While a passport contains basic information about its holder, like full name, date of birth, nationality, photo, etc., the visa sticker or stamp contains information of the destination country, the date the traveler is allowed to enter this country, the date before which this person must exit and also the number of days he or she is allowed to remain in that country within the given period of time.
Depending on the visa policy of each country, you might be authorized to enter some countries without a visa just with a passport, or without either a visa and passport, but there is no way you would be authorized to enter a country without a passport but with only a visa.
Each country holds the right to revoke a visa when seen as necessary.
How Much Does a Visa Cost?
The visa fee depends on the country you wish to visit, the type of visa you are applying for, but in some cases, your country of citizenship can also be a factor. Each country has set a specific fee that travelers have to pay in order to get their visa application processed.
A lot of countries have made it possible to pay the application fees online. However, in many others, you will still have to pay your visa fee at the embassy or consulate in cash. Moreover, the visa fees should be paid in the local currency.