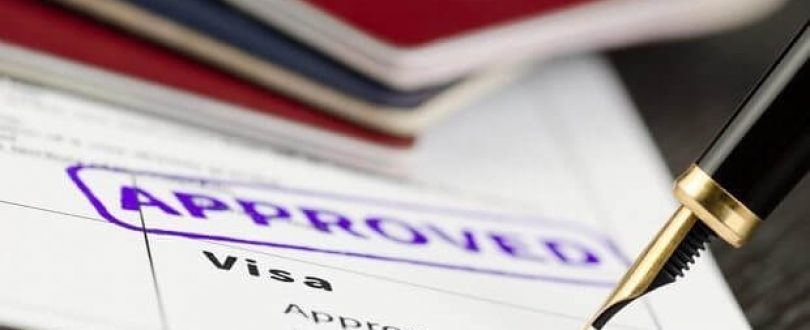 Applying for a visa may often seem frustrating and confusing. A lot of people, especially those that have never applied for a visa before, feel completely baffled throughout the whole procedure. Many times, they have no idea what is going on, and just follow any advice they receive from friends and family members. There always comes a point that some of them just want to give up.
However, all the hard work done for a visa is worth it, if you get this document that enables you to visit your destination country. Frustration and tiredness will all go away, once you have the visa in your hands.
Still, to get the visa you need to correctly apply and fulfill all of the requirements. If you are already investing money, time and energy, spending a little more time to read this article until the end, will make it clearer what you actually have to do.
An application process for a visa is quite similar everywhere around the world. You will need to follow a few steps, in order to complete your application.
The following are the steps to apply for a visa:
Figure out what kind of visa you need
Find out where you need to apply
Collect the required documents
Book an appointment
Pay the visa fee
Attend the visa interview
Figure Out What Kind of Visa You Need
It will be simple to find out what visa you need if you are going to visit a particular country for common reasons like medical purposes or for tourism. However, some countries, like the USA, have a lot of visa types. Some of these visa types have their own categories and subcategories.
It is crucial to apply for the right visa in order to have a successful application. If you do everything correctly, but you apply under the wrong visa category, most probably, your application will automatically be rejected.
Find Out Where You Need to Apply
Some people think that they just need to submit the application at the embassy of the country they plan to visit and that's it. However, things are a bit more complicated. Since in some states, the same country has more than one representation body (consulates), often each of these bodies has its jurisdiction area. You will have to apply at the body under the jurisdiction of which, the area where you live falls.
On the other hand, embassies and consulates often outsource visa submission to the embassy of another country or other parties that offer visa services.
Moreover, some countries have abolished internal borders, and a visitor can enter all of them with a single visa. These entities, like the Schengen Area, have their own rules on which a person wishing to visit more than one country, should apply for the visa.
Collect the Required Documents
When you are sure of the type of visa that you need and where you need to apply, it is time to start your application. Require an updated checklist of the documents you need to collect for the visa type you need from the embassy/consulate of the country you wish to visit.
Start gathering the documents as given in this checklist. Obtain each of these documents, according to criteria set by the embassy. You will also have to fulfill the application form among others. Make sure that the information you give in this form complies with that in the other documents.
In general, some of these documents are:
Application form
Valid passport or another travel document
Photo
Health Insurance
Proof of accommodation arrangements
Evidence the applicant has the financial means to remain in that particular country throughout the intended period
Book an Appointment
Most of the embassies have made it possible for visa applicants to book an appointment online. However, in case such a service is not offered in your country or by the country you wish to visit, you will have to book it in person.
Remember that each country has its own rules on when you can apply the earliest and the latest for a visa. Pay attention to these rules!
Pay the Visa Fee
Before attending your interview, you will have to pay a visa fee. Fees are paid either electronically, or in cash at the embassy/consulate/ visa center. Keep the receipt, if you get one, in order to show it to the consular officer during your interview as proof that you have paid the fee.
Remember that visa fees vary from the visa type you are obtaining, and the country that issues it to you. If you do not pay the fee, your visa application will not be processed.
Attend the Visa Interview
On the day of your appointment, show up at the embassy/consulate/ visa center on time. Most of them suggest you show there exactly 10 minutes prior to your interview. Try to be relaxed but serious. Wear something comfortable but a bit more formal.
Most people advise the applicants to eat something prior to their interview, in order to avoid dizziness caused by nervousness and excitement. The interviews last from 10 to 30 minutes, during which the interviewer asks the applicant for the reason behind their purpose of traveling to their particular country. During the interview, the applicant handles the documents as required.
*Please keep in mind that each country has its own rules regarding visa application procedures, which also may vary based on the applicant's country of residence.