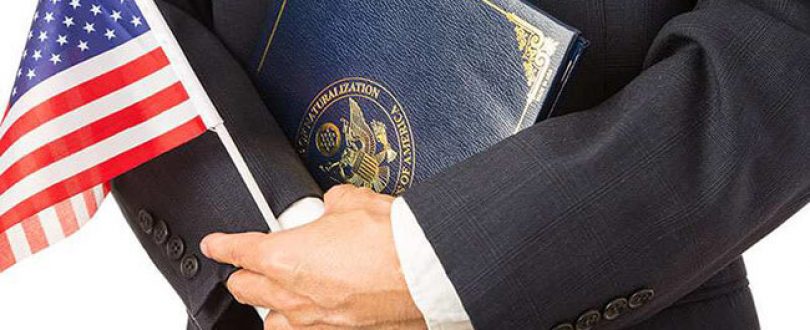 After you become a Legal Permanent Resident (LPR) in the US and have a Green Card, you are free to live in the country. The disadvantages are that you will have to renew your Green Card and travel with a foreign passport. The next best step once you are eligible is to get US citizenship.
This article will go through the US citizenship application process, how long it takes to get it, the cost, and other relevant information.
What is US Citizenship?
US citizens are those who have either been born in the US or got the citizenship after they met the requirements. As a US citizen, you will have a US passport which allows you to travel in most of the countries in the world. You are also allowed to live and work anywhere in the US legally and earn a salary. You have the right to own property and get a driver's license.
If you get married to a foreign spouse, they will have the right to apply for a Green Card. After a few years, the spouse can then get citizenship. Also, if your children are born in the US, they are automatically considered US citizens.
As a US citizen, you will have the right to express yourself, have any religion of your choice, and the right to a fair trial. You can vote and run for elected office too.
With these rights, there are also a few responsibilities. You must respect the US constitution, pay taxes and obey US federal, state, and local laws. You must also serve on a trial jury when they call you, and serve in the military if there is a need.
What Are the Requirements to Become a US Citizen?
If you are living in the US with a Green Card and want to become a citizen, then there are specific US citizenship requirements. These requirements for US citizenship are as follows:
You have to be at least 18 years old when you file the application
You must have had a Green Card for at least 5 years
You must have continuous residence in the US for at least 5 years before you file the application
You must have lived physically in the US for at least 30 months from the 5 years that you have had the Green Card
You must prove that you have lived in the state you are applying for at least 3 months
You must be able to speak, read, and write basic English
You must understand US history and government
You must show you respect the US Constitution
You must be a person of good moral character, which means you have not committed any serious crimes.
If you do not fulfill one of these requirements for citizenship, then you are not allowed to apply. Applications must go through the US Citizenship and Immigration Services (USCIS). Even if you apply without meeting the American citizenship requirements, USCIS will deny it.
How to Apply for US Citizenship?
Before you start your application for US citizenship, first make sure you are not already a citizen. If you were born in the US or you were born abroad to US parents, you may already be a citizen and do not need to apply at all. If you have a parent who is a US citizen, then you must only file Form N-600, Application for Certificate of Citizenship or N-600K, Application for Citizenship and Issuance of Certificate.
If you are not a US citizen and meet the criteria to become one, then you must follow these steps.
Complete and Submit Form N-400, Application for Naturalization
This form is the primary one for you to file for naturalization or citizenship. You can find it on the USCIS website here. You can follow the instructions. complete the form and sign it. Attach two passport-style photos to it if you are living outside of the US.
Also, review the instructions to check if you need to attach other supporting documents. These may include medical certifications, proof of disability or developmental impairments, and other documents that show you are eligible for citizenship. If you do not attach the necessary documents, USCIS will request them after you have submitted it. This will make your processing time longer than necessary.
Before you submit the application, attach proof that you paid the required fees. Without paying the fees, your application is not processed. Finally, keep a copy of your application for your interview.
If Applicable, Give Your Biometric Information
In case USCIS wants to do a background check on you, they might ask you to give biometric information. USCIS will send you a notification with your appointment time, date, and location. You must show up at the appointment. There, you will give your fingerprints and they will take a photograph of you.
Complete the Naturalization or Citizenship Interview
After processing your application, USCIS will schedule an interview appointment with you. It is extremely important to not miss this interview, so if you cannot make it, you must notify them to reschedule. Be aware that rescheduling the interview adds a few months to the process of you getting citizenship.
When you go to the interview, a USCIS officer will ask questions about your application and background. You must answer truthfully and accurately. Then, you will have an English test that has three sections, speaking, reading, and writing.
The USCIS officer will determine your speaking abilities from your communication. For the reading test, the officer will give you three sentences to read out loud.
For the writing test, you must write three sentences. The content of the reading and writing test will be from various historical and civic topics.
After the English test, you will have the civics test. This test is on the history and values of the US. The officer will ask 10 questions and you must answer 6 of them correctly. This document has around 100 questions with which you can practice.
If you fail any of these tests, you can retake them once again 60 to 90 days after the first time. Failing any of them for the second time means that you have to restart your application.
In specific cases, USCIS might grant waivers for the English test. If you are 50 years or older and have been a permanent resident for 20 years, you can choose not to take the test (the 50/20 rule). Also, if you are 55 years or older and have been a permanent resident for 15 years, you can be exempt from it (the 55/15 rule).
Despite these, you will still need to take the civics test. Only if you are 65 years or older and have been a permanent resident for 20 years, USCIS will consider you for exemption of the civics test.
Receive Decision of USCIS
Following the processing of the application and the results of the interview, USCIS will make a decision. They will send a notice which can either be a denial or approval of the application for citizenship.
If you receive a denial, they will explain the reasons why you are not eligible for citizenship. In case you think the decision was incorrect, you can appeal it. For an appeal, you have to file Form N-336, Request for a Hearing on a Decision in Naturalization Proceedings. File the document within 30 days of the USCIS decision or you cannot appeal anymore.
If USCIS approves your application, you can go onto the next step.
Take the Oath of Allegiance
It is impossible to become a US citizen without completing the Oath of Allegiance. You might be able to complete it on the same day as your interview, but if not, USCIS will send you a notice about when you can take it. It is best to attend the ceremony when USCIS schedules it, but if you cannot, you must notify them. To do this, file Form N-445, Notice of Naturalization Oath Ceremony. Attach a letter explaining why you cannot attend the ceremony at that time. USCIS will then review it and reschedule the ceremony.
You can take the oath only from a judge in a court. After you complete it, you receive the Certification of Naturalization. When you receive this certification, you are officially a US citizen and must return your Green Card.
How Long Does It Take to Become a US Citizen?
It can take around 6 months from the time you submit your application to become a US citizen. However, since there are so many steps to complete to become a US citizen, the US citizenship processing time can be quite long. That is why it is important to start the process as soon as you are eligible.
How Much Does It Cost to Become a US Citizen?
It costs $725 to become a US citizen. There are two main fees that you must pay when you apply for US citizenship. One fee is the citizenship application fee of $640 and the other is the biometric services fee of $85.
Since this fee is quite high, USCIS allows applicants to pay it by credit card. You can do this by filing Form G-1450, Authorization for Credit Card Transaction. Military applicants are exempt from paying the fees and applicants over 75 years old are exempt from the biometrics fee.
If you cannot afford the fee at all, you can apply to USCIS for a waiver. You should file Form I-912, Request for Fee Waiver with your citizenship application and explain why you cannot afford it. Those who are on government assistance such as Medicaid are more likely to be exempt