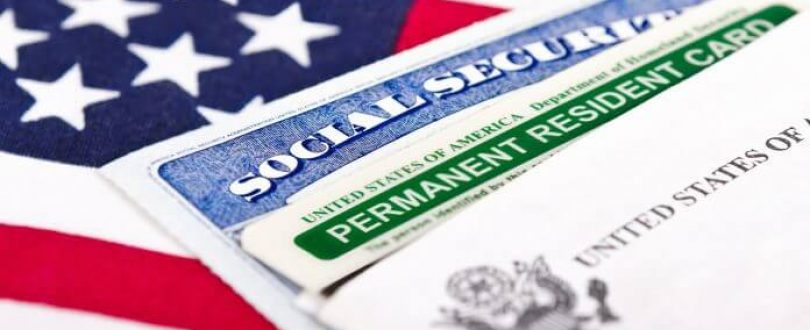 The diversity visa is one type of a U.S immigrant visa. It is what people usually call the U.S Green Card Lottery. The diversity visa allows people from countries with low immigration rates to go to the U.S permanently.
The process is quite straightforward. The U.S State Department opens the lottery every year in October. For one month, all those who meet the eligibility criteria can apply and enter their name in the lottery. The application closes in November.
Afterward, the applications get processed and around 55,000 people are randomly chosen. They can then apply for a diversity visa. The application process follows a similar process to any other Green Card. The applicant must submit the necessary documents and have the visa interview. Applicants can then check their status to see whether they got the visa or not.
But since many people do not know the exact procedure for the diversity visa, scammers try to find ways to take advantage of that. They pose as U.S government agencies, asking for money or personal information.
If you are one of the many applicants for a diversity visa lottery, it is good to know how to avoid scams like these. This article will go through that and give some tips to help you identify anyone trying to scam you and steal from you.
There is Only One Way to Apply for the DV Lottery
The U.S government has a system in place to apply for the DV lottery. There is only one website to apply, the official Electronic Diversity Visa Lottery. The website is https://dvlottery.state.gov/. In October of each year, this website will have a place where people can apply.
After the deadline, the website does not accept any applications anymore. Instead, applicants can use the website to check their application status. Through that website, people will then also know whether they were selected or not.
Now, if someone from a random website contacts you and tries to convince you that there are other ways to apply, do not believe them. There are many websites claiming to be the official DV application website. But, unless that website is https://dvlottery.state.gov/ then they are trying to scam you.
The DV Lottery Selection is Random
The U.S government has said time and time again that the DV lottery selection is random. That is why it is a lottery. Each year, from the many applications received, the system selects 55,000 people. Those people then apply for the diversity visa. There is no other way to get selected.
Many websites claim that they can increase your chances of winning if you pay them. They will contact people and tell them that they have a better method. They claim their methods guarantee selection. You only have to pay them a fee and they will help you.
These claims are completely untrue, and you should not believe them or pay them any money. No one can know who will get selected for the diversity visa, even the U.S government officials. The selection is completely random, so until you see the announcement to check your status, you must wait. If anyone asks you to pay them for better chances of winning, report them to the authorities for fraud or ignore them.
Official U.S Government Websites and Emails End in .gov
The U.S government has its own set of websites and email addresses. They all end with .gov. There is no U.S government website or email which ends in .com or .org.
If the websites which you have found are claiming to be the official DV lottery website for applications, look at what the address ends with. If it does not end in .gov, do not follow their advice. If they are claiming that their method will help you get selected and the address ends in .com or .org, they are trying to scam you.
The same is for emails too. Many people receive emails from people with fraudulent information about the DV lottery. Others receive emails about the procedures of the DV lottery. But most often, these scammers send emails telling people that they were selected for the DV lottery. They ask for a payment, but their email addresses do not end in .gov.
If you see emails from addresses ending in these letters as below, then they are trying to scam you.
@kccdv.org
@greencard-org.com
@usafis-org.com
@usa-dv-gov.org
@diplomats.com
@usa.com
@usa-lottery-gov.org
@visa-gov-us.org
@post.com
@dv-state.com, etc.
As you can see, all these email addresses end in .org or .com, not in .gov. This means that the people behind them are scammers and you should not believe anything they say. In fact, it is even better to not open or reply to these emails since they can contain viruses that can infect your computer.
The U.S Government Does NOT Ask You for Money Online
It is free to enter the DV lottery initially. There are no fees for applying from the website each year. You can submit only one entry per year between October and November, and you will not have to pay anything.
If you are randomly selected though, there are processing fees for your application. You will have to pay those fees if you want to get the visa. Currently, the fees are $330 per person.
You will have to pay those fees though only before you have the visa interview. The U.S Embassy will schedule your visa interview, and right before you go in, you will pay the $330 in person. You will pay by card or by cash. The U.S Embassy will not ask you to pay these fees online under any circumstances.
So when you see that you have received an email asking you to pay fees for the diversity visa, do NOT send them money. These scammers will usually say they are from the U.S State Department and will ask you to wire them money through Western Union. The sums vary, but they will usually ask for more than $800.
You must not respond to these emails or try to send them money. They will steal from you and never respond again.
So to protect your assets, you must know that if you are selected for the diversity visa, you will pay the fees at the U.S Embassy and not online.
The U.S Government Does NOT Send Emails for the DV Lottery
After applications are submitted during October and November, the U.S State Department announces the selected winners around May the next year. In past years, they have mailed letters to the winners letting them know that they were selected. Now, anyone who has applied can check their status online on the https://dvlottery.state.gov/ website.
When you apply, you get your application number which you must save. When results are posted, you can enter that number and see whether you were selected or not.
The U.S State Department will not send you an email to tell you whether they selected you or not. You will be responsible to check that. So if anyone sends you an email claiming that you got selected, do not believe them.
If You Hire a Lawyer, Ask for Credentials
Many people do not have time to research the rules for the DV lottery or want to consult a professional. That is why they get a lawyer to discuss their eligibility and how to go about applying. But there are many lawyers that say they are specialists in U.S visas. Before you hire someone and pay them, it is better to ask for their credentials.
You should ask to see their license since lawyers cannot practice without one. If you suspect something, you can also ask to see their business certificates or diplomas. Do not pay anyone who does not have a practice license since they are most likely scammers trying to profit from people who are applying for visas.
What to Do If You Are a Victim of Fraud?
You might not have known that there are so many ways that scammers can trick you into paying them. They might pose as governmental agencies or visa experts promising you a Green Card to the U.S, which you might have been hoping to get. This led to you falling in their trap and becoming a victim of fraud. There is not much you can do to track your money back since these scammers are skilled and know how to hide themselves. But you can report them to the authorities.
The Federal Trade Commission (FTC) hosts a website system for internet fraud. The econsumer.gov  website was created by consumer protection agencies from 17 countries. It deals with fraud across many countries and they have better capabilities to track the scammers. You can also contact them through their phone number 1-877-382-4357, or go to ftc.gov/complaint.
Additionally, you can also visit the Internet Crime Complaint Center (IC3) website hosted by the Federal Bureau of Investigation (FBI) or the U.S Department of Justice.