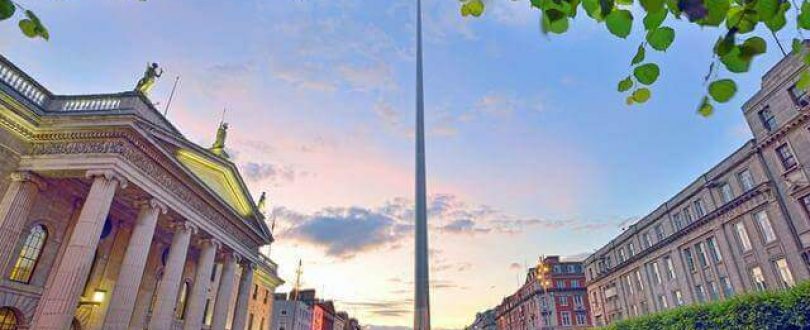 Ireland's decision to abandon the online appointment system for re-entry visas has sparked outrage among international students in the country. Foreigners on a visa in Ireland, who wish to leave the country for a short period, need to obtain re-entry visas, in order to be permitted to enter the country again.
Ireland ceased to accept walk-in applications for re-entry visas in 2015 and introduced online applications instead. Now the Irish authorities have overturned these changes, returning to their old ways. The new application process for re-entry visas became effective starting September 3, this year. It requires applicants to file their applications through the registered postal system, at least five to six weeks before travel.
The online applications will be permitted only for applicants in extraordinary situations with emergency travel needs, e.g., travel related to a serious illness or death in the family. Fees will be applied for visa processing, which starts from €60 for a single journey visa to €160 for an emergency visa.
Irish University Professors and Student Unions Criticize the Changes
The Director of International Affairs at University College Dublin, Douglas Proctor, claims the new changes will make it difficult for international students to leave Ireland during winter break over Christmas. He also said that these changes would negatively affect the education of these students, as well.
"For those students who are not able to travel for study purposes, we are concerned that this puts them at an educational disadvantage in relation to their peers," Proctor said.
At the same time, the Vice-President of the Graduate Students' Union (GSU), Gogoal Falia, also showed his concern on the impact of the scrapping of the online application process for re-entry visas, in the hindering of opportunities for foreign students to study in Ireland.
"From the students I've spoken to, they feel a long-term re-entry visa (for example, 10 years as in the US) should be instituted in Ireland or the dual system of Stamp and re-entry must be scrapped altogether," Falia said.
In addition, Aisling Cusack, Vice President for Equality and Citizenship at the Union of Students in Ireland, claims that change was "extremely sudden" and criticizes the Irish Naturalisation and Immigration Service for not communicating the news earlier.
"The timing of this all happening and the lack of communication, as well as the difficulties in getting appointments, means students looking to travel are now under even further pressure than they already were," she said.
Cusack also claims that the new changes will essentially hold "hostage" students in need to travel for a myriad of reasons.
Foreign Students in Ireland Want the Abolition of the Re-Entry Visa
An online petition to scrap the re-entry visa system for students has also been launched.  The petition has gathered over 1,500 signatures so far.
"Terrible waiting time, there's no option to plan a getaway on a bank holiday or to attend an emergency abroad without tons of stress, like if we needed more!" a commenter called Susana Toro wrote under the petition.
Whereas, an anonymous person called the visa "an absolute disgrace", calling the system "badly broken".
A person named Gabriel Quintero calculated the number of money students spend on visas and re-entry visas and called it "a rip-off and inhumane".
"Having already a visa to remain in the state, why should I be asked to get a visa in order to re-enter in the state… it's illogical and insane how students have been paying to be eligible leaving and returning to the country. A €300 visa to remain, plus €60 or €100 for re-entry. But, €160 to whoever is in an emergency," Quintero wrote in the comments section.
Commenters of the petition have also called the re-entry visa "outrageous", "a hassle for Immigrants as well as Irish Authorities", as well as "difficult and unpractical"  and "time wastage".