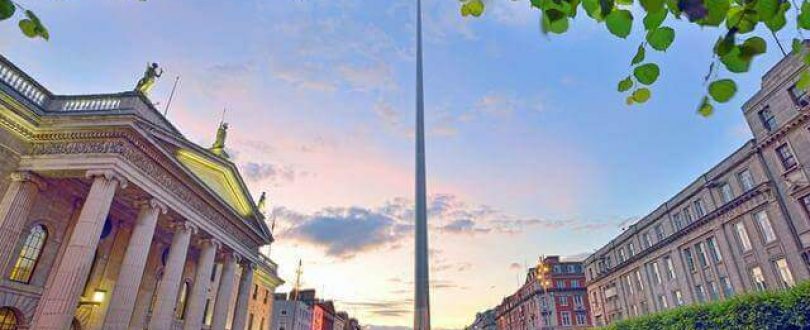 Ever since Britain voted to leave the European Union, the number of Britons applying to get an Irish passport has been increasing constantly. Alongside the rise in the number of applications filed, the number of refused applications has increased as well.
Fine Gael Senator Neale Richmond was provided with the latest statistics by the Irish Embassy in London. The statistics show that while in 2015 there were 46,229 applications, the number has risen to 80,752 in 2017. At the same time, while in 2016 there was only one application rejected, the number of denials dramatically increased to 15,074 last year.
The numbers for 2018 have not been revealed yet, however, figures show that this year has been the busiest so far. The amount of applications for an Irish passport denied by the Irish authorities is expected to grow proportionally.
"Since the people of the UK voted, narrowly, to leave the EU in 2016 we have seen a continuing rise in the number of applications for Irish passports in the UK," senator Richmond said, pointing out that currently the law entitles those born to Irish parents or grandparents to claim Irish citizenship, in order to obtain the Irish passport.
According to Richmond, at least 10% of the UK's population is estimated to qualify for an Irish passport, not including Northern Ireland.
"Figures released to me by the Irish Embassy in London have shown that there is no sign of this rush for Irish passports abating," Richmond said presenting the statistics.
"Figures for the first half of 2018 show the number of applications received by the Embassy in London is already at 44,962. Embassy officials predict that based on this, 2018 will be the busiest year so far for Irish passport applications in the UK," he said, after all highlighting the positive side of this phenomenon, by claiming that this is a new wave of people reconnecting with their Irish heritage.
Upon March 29, 2019, British passport holders will most likely no longer have the right to live and work in the EU without a visa or a residence permit. Whereas, those who hold an Irish passport will benefit from the right to live and work in the EU and UK as well, without the burden of visa requirements.