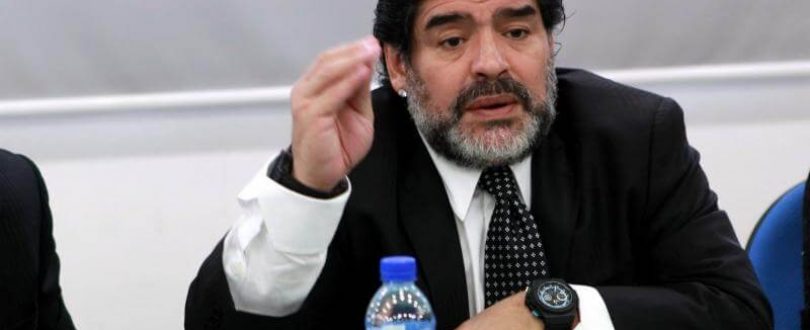 February 2nd, 2018
The US embassy in Dubai rejected the football legend Diego Maradona visa application, making it impossible for him to enter the US. He is the coach of Al Fujairah club based in the United Arab Emirates, failed to obtain a visa for the US in order to visit Miami for a court case involving his ex-wife Claudia Villafañe.
Maradona does not miss the opportunity to criticize the U.S government, which has led to his rejection. However, his lawyer Matias Morla, stated during an interview for the program 'Buenos Días América' that this rejection follows after Diego Maradona insulted Trump during a TV interview. He was asked about his thoughts about Trump on an interview with Venezuelan TV channel TeleSur, according to his lawyer.
The football legend and manager clearly was not a fan of the US president and called him a 'chirolita', which is a common insult in Argentina and refers to dummy people that are controlled by others as puppets.
"Donald Trump is a chirolita," he said.
This is not the first time that Maradona got his US visa application rejected. Back in 1993, the United States consulate in Buenos Aires denied Maradona's visa application, just because he was previously arrested for cocaine possession in Italy, therefore his entry in the U.S was forbidden.
However, Maradona entered the US in 1994 during the USA FIFA World Cup, but he was sent home shortly after the competition ended, following a failed drug test. He was also told that he was not allowed in the United States again.
Diego Maradona will be represented by his lawyer Matias Morla in the court in Miami instead. All this is about some property purchases that Maradona's ex-wife, Claudia Villafane made with her maiden name when they were still married.