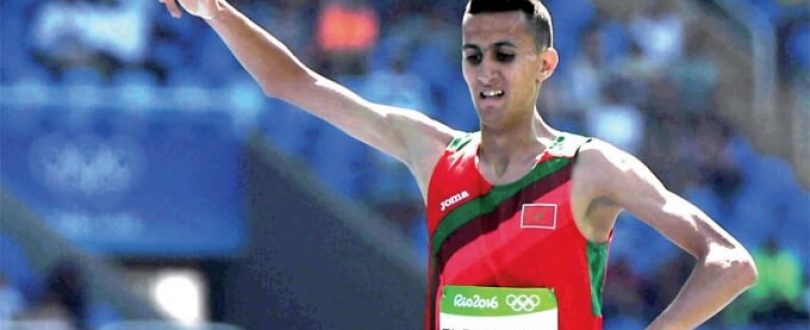 June 13th, 2018
US authorities refused to issue a visa to Soufiane El Bakkali from Morocco which is the 3000-meter steeplechase world vice-champion which prevented him from attending the Eugene Diamond League in the United States.
Even though El Bakkali had an official invitation from the organizing committee of the Eugene league to participate in the competition, his visa application was rejected without stating any reason for the rejection.
Later on, the reason for the rejection was cleared from the US diplomat. According to him, the visa application was denied just because of the complicated procedures for obtaining a US visa which is increasing every day under Trump's administration.
"Around the world, some visa applications may require additional administrative processing that can lead to delays. The time required to perform this additional administrative treatment depends on the individual circumstances of each case," he said.
The US embassy delivered an explanation about the P-1 visa which can be obtained by anyone traveling to the US temporarily to perform in specific athletic competition as an athlete, either individually or alongside a group.
The Moroccan athlete El Bakkali was fourth place in men's 3000-meter steeplechase at Rio Olympics finals in 2016. He is 22 years old and considered to be one of the few promising Moroccan athletes who had hoped for a gold medal at a world competition.
El Bakkali also won a silver medal at the IAAF in London World Championship in 2017. His debut was made in 2014 at Championship in Athletics, in which he won the 10th place in the 3000-meter steeplechase.
The strict visa rules and requirements have become something that the US administration is known for. El Bakkali is just one example of many visa rejections that happened this year by the US administration.
People like the football legend Maradona, Israeli singer Amir Benayoun, Kosovo PM Ramush Haradinaj, Argentine Ex-Foreign Minister Hector Timerman, Spanish singer Isabel Pantoja, Russian Bolshoi ballerinas, and others got into this process that ended up in rejection. The US administration also rejected many other well-known and famous people this year.