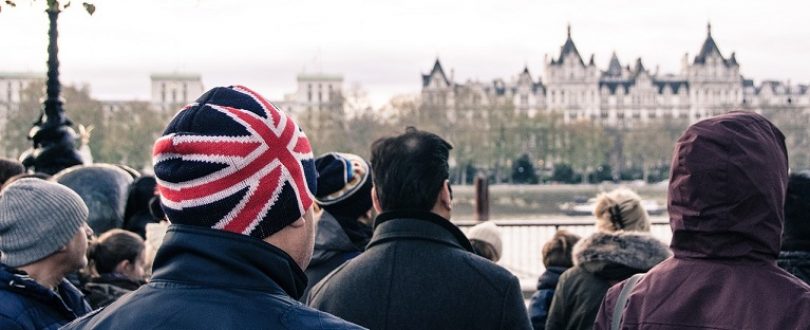 Last December the British government announced that after leaving the European Union, Great Britain would switch back to blue-colored passports that the country used to issue to Britons from 1920 to 1988.  PM Theresa May even wrote on Twitter that 'the blue passport is an expression of our independence and sovereignty. The move was strongly supported by the former leader of the right-wing U.K. Independence Party and one of the leading advocates of Brexit, Nigel Farage.
But it seems like the color of their passports, not even for travelers, is amongst the concerning things for Britons right now, who have traveled freely and benefited in other ways from being a member of the European Union, so far.
Right now, travelers from the United Kingdom have the right to visit 173 countries of the world visa-free according to the Henley Passports Index, including all of the countries of Europe.  Post BREXIT, things might change.
While it is still unclear how traveling will be arranged for British citizens after March 2019, travelers of any kind are already concerned about how this all will affect their traveling hence their businesses, lives, etc. They are not only worried about the fact that they might not be able to visit these countries visa-free, but that they will also lose access to other benefits that the European Union provided them with.
World Travel 2017 Industry Report
According to a survey carried out for the World Travel 2017 Industry Report, released in November last year, Briton travelers are mostly concerned about issues like:
the increasing price of holidays abroad,
losing entitlement to free state healthcare in Europe,
increased risk of long queues at passport control,
loss of free mobile roaming in Europe,
holiday protection will suffer,
denial of boarding compensation scheme for delayed flights.
According to the survey, part of which was 1,000 Britons, half of them are worried about the costs of travel in a post-BREXIT world. A quarter and half (38%) of the British citizens who took part in the survey admitted they were concerned about losing access to free state healthcare in Europe, with the future of the European Health Insurance Card in doubt.
One-third (33%) claimed longer queues at passport control was an issue that worried them more than other things, and a quarter of them said they feared a loss of free mobile roaming in Europe which would affect travelers in general.
Post-Brexit Traveling Arrangement
A way how traveling might be arranged for British passport holders is through European Travel Information and Authorization System (ETIAS), proposed by the European Commission. Though ETIAS is similar to a visa program, it would still make traveling around Europe not only much more difficult but more expensive as well.
The EU will set up an ETIAS Central Unit, probably in one of the eastern member states, though it is still unknown. It will also establish a website where people can register and apply for only  €5, in order to obtain an ETIAS. One will have to give personal information such as:
name
address
contact details
passport details
occupation
The application will also ask for details like conviction in the past 20 years (robbery, fraud, money laundering, terrorism, child pornography, racism and any other type of crime). You have to specify the reason for traveling, the country where you'll arrive first and also to provide an address where you will stay on your first night of arrival. The applicants are supposed to receive an answer within 96 hours.
Many others are convinced that the Swiss model would perfectly fit post-Brexit Britain. Switzerland is not part of the European Union, but it still benefits from the Schengen zone, as EU's fourth-largest trading partner.
BREXIT's Effect on Staycation Holidays
In whatever way that BREXIT affects traveling to the EU and other countries of the planet, so far one thing is known for sure: it has already had a positive effect on British holidaymakers choosing to stay in the UK. Seems like the idea of limited traveling options has turned the eyes of British passport holders towards their own country and its potential to offer relaxing vacations.
According to research by CrossCountry trains, almost a third of Britons (31%) actually prefer a staycation rather than a holiday abroad. 80% of respondents that were part of the survey admitted they prefer trains to cars or buses when it comes to traveling inside the UK.
The survey has been conducted by Censuswide in October 2017, with more than 2000 UK participants.
Aside from London, some of the favorite places in the UK for British citizens to visit are also:
Manchester (31%),
Edinburgh (31%)
Birmingham (27%)
New Countries Which Britons Can Visit Visa-Free in 2018
However, in 2018 Britons will have the chance to visit some other countries visa-free for the first time, including China, Vietnam, Kazakhstan, Qatar, and Belarus. These countries have changed their visa requirements for British travelers, going visa-free for a very limited number of days.
China has relaxed its requirements for a group of countries lately, including the United States, Canada, New Zealand, Australia, and United Kingdom. British citizens no longer need to obtain a visa-on-arrival, since they are permitted to stay in this country visa-free for up to six days.
Vietnam has allowed British passport holders to visit and experience the country for up to 15 days without obtaining a visa prior to their arrival. Such traveling may occur until June 30, 2018, and no longer.
Kazakhstan has allowed British travelers to enter its territory until December 31, 2018, without a visa. Any United Kingdom citizen interested to visit the former Soviet republic can stay there up to 30 days visa-free.
Belarus welcomes all British travelers with a standard tourist passport to visit the country visa-free for up to five days. The only conditions are: to enter the country through Minsk International Airport, have at least €25 euros per day in their bank account and have travel insurance.
Last August, Qatar announced that citizens of 80 countries of the planet, including the United Kingdom, were allowed to enter the country without a visa for up to 30 days stay.
EU citizens traveling to Post-Brexit Britain
It is not only British travelers who will face changes and difficulties after United Kingdom finally leaves the European Union in March 2019. Citizens of the EU wishing to travel and explore the UK shall also go through procedures that still have not been decided.
According to a report written by Tory MP Craig Mackinlay, the United Kingdom should charge EU travelers £10 for a one-entry visa after Brexit. The report claims that such an initiative would add £150m a year to the budget of the country.
The report has been backed by the Brexiteer European Research Group, who also claim that such a system would provide a "wealth of information" to boost security and intelligence.
The suggested system is similar to the United States' Electronic System for Travel Authorization (ESTA) visa waiver, which charges travelers with 14 dollars. One ESTA visa waiver allows travelers to enter the territory of the United States multiple times for up to two years.
Although British citizens can travel to the EU without a visa for now, this is not the case for all UK residents. They could be required to apply for a visa if their home country does not have a visa liberalization agreement with the EU.