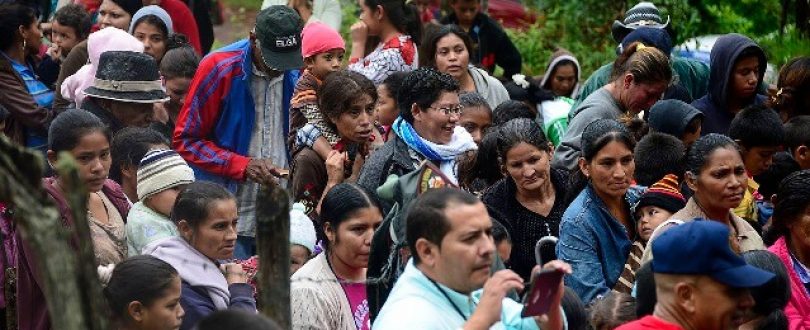 June 6th, 2018
After the U.S Department of Homeland Security (DHS) made a decision to end the Temporary Protection Status (TPS) of Honduras in May, a re-registration period has been opened by the government for the remaining time.
The end of the Temporary Protection Status for Hondurans is expected to be on January 5th, 2020. Until then, Hondurans have to re-register and maintain their TPS. The dates when Hondurans can register has been announced by the U.S Citizenship and Immigration Services (USCIS).
60 day re-registration period running from June 5th to August 6th, 2018 has been announced from the USCIS. In this timeframe, Hondurans will be able to submit their TPS application alongside all supporting documents. Additionally, they can also choose to file for their Employment Authorization Document (EAD). By possessing this document, they will be allowed to obtain any legal job in the U.S.
The re-registration in question will be only available for Hondurans who already have TPS. The court decision will be necessary for all new registration from Hondurans with other immigration statuses.
For most Hondurans, their TPS will end on January 1st, 2019 following with the expiration of their EADs by July 5th, 2018. That is why the announcement was made by the USCIS. The authority does not want Hondurans to continue working without a permit or legal status in the country.
An extension of the validity of all Hondurans EADs will be granted by the USCIS, due to the large volume of applications. All EADs will be automatically valid until January 1st, 2019. All Hondurans that have tried to obtain a new EAD or those who have already filed but did not receive it yet can show their old EADs. There will not be a problem with their employers by showing the EADs with an expiration date of July 5th, 2018. This will be only valid for EAD applicants who have submitted applications on or after December 15th, 2017.
By submitting Form I-765, Application for Employment Authorization, people can apply for new EADs with their TPS file.
Even though the USCIS has extended the validity of the EADs, Hondurans will still have to apply for their TPS. They can do this through submitting Form I-821, Application for Temporary Protected Status. Applicants do not have to pay the filing fee, however, they do need to pay the biometrics fee of $85.
Every applicant over 14 years old is obligated to pay the biometrics fee. However, If they cannot afford it, they can attach a Fee Waiver form to their application. Additionally, the TPS application must be filed with all supporting documents.
Further details on TPS are thoroughly explained in the Temporary Protected Status article.
If a Honduras applicant is re-registering for TPS or filing an EAD form through the U.S Postal Service, they can mail the application to:
U.S Citizenship and Immigration Services
Attn: TPS Honduras
P.O. Box 6943
Chicago, IL
60680-6943
If the applicants are using a non-U.S Postal Service delivery, they can mail their applications to:
U.S Citizenship and Immigration Services
Attn: TPS Honduras
131S Dearborn – 3rd Floor
Chicago, IL
60603-5517
The U.S Congress has created the TPS program back in 1990. The goal of this project was to protect nationals from countries in a humanitarian crisis. The status was available only for the people who were in the U.S at the time the crisis happened. After the Hurricane Mitch ravaged the country in 1998, Honduras is granted TPS status in 1990.
In May 2018, The Secretary of the DHS announced that the TPS status for Honduras will be taken away by January 5th, 2020. These 18 months will allow Honduras for a better transition. The ending of the TPS for Honduras followed a string of other TPS terminations. The DHS announced termination dates for El Salvador, Nicaragua, Haiti, Nepal, and Sudan. These terminations are all expected to come into power within the next year.
The conditions of these countries in question have been improved to allow their citizens to return according to the Trump administration. Immense backlash about these decisions was received by experts. They claim that there are still some dangerous conditions that people will face upon their return, also adding that the administration is not well-informed on the matter.