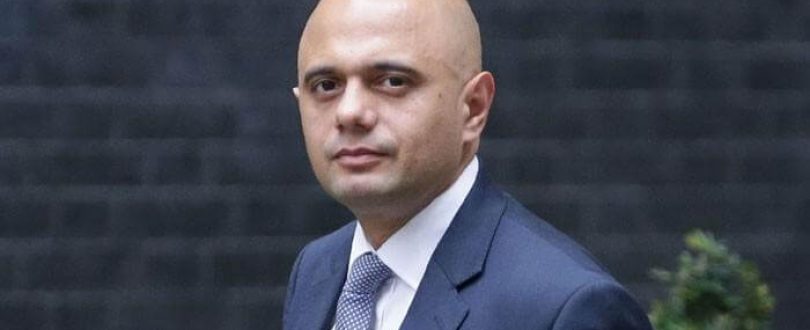 Sajid Javid, who succeeded former UK Home Secretary Amber Rudd, has promised to introduce a "fairer, more compassionate" immigration system, which will permit Home Office staff to use their common sense. He made the promise during a two-hour long appearance at the parliament's joint human right select committee after the Windrush scandal.
At least two Windrush victims, legal UK residents for over 50- years, have been affected by the mistakes made by Home Office staff, the committee told to Javid, asking him for an explanation.
"What happened was totally wrong," Javid told to the committee members claiming he was appalled at the cases.
Paulette Wilson, 62 is one of the Windrush victims. The UK resident has been wrongly detained last year and threatened with deportation to Jamaica, which country she had not visited in 50 years, since she moved to Britain.
Whereas, the Director-General for immigration policy of Home Office, Glyn Williams, said that such a mistake has occurred after Wilson paid the incorrect fee and filled the wrong form when she attempted to regularize her immigration status, which had previously been flagged to the Home Office as irregular by Capita. However, Williams admitted that the Home Office staff should have engaged more proactively with Wilson.
Throughout the appearance at the parliament's joint human right select committee Home Secretary Javid tried to highlight the fact that though the Home Office staff should have used more common sense, department policy did not allow them to.
The committee had also obtained files on other cases, like that of Anthony Bryan, who despite being a legal UK resident since he was 8, he spent a total of five weeks in immigration detention centers. The file showed that Bryan provided the Home Office with evidence of a lifetime spent in the UK, which was repeatedly ignored by the former.
Major Charities Urge Javid to Adopt 'New Approach' to Immigration
More than 20 major UK charities have sent an open letter to the newly appointed home secretary Sajid Javid, urging him to adopt "new approach" measures to immigration to prevent another scandal as that of Windrush, calling the policies introduced in the recent years as "inhumane and arbitrary".
Among others, the charities are calling for assurances for EU citizens in Britain that they will not face a Windrush-like scandal in the years to come, as well as for an independent inquiry into the "hostile environment" which they believe has led to the fiasco.
Whereas, the Amnesty International had made another appeal to Home Secretary Javid, calling on him to ensure Commonwealth citizens that they will receive their British citizenship quickly and without delays, and to priorities the "restrictive refugee family reunion policy" of the country.