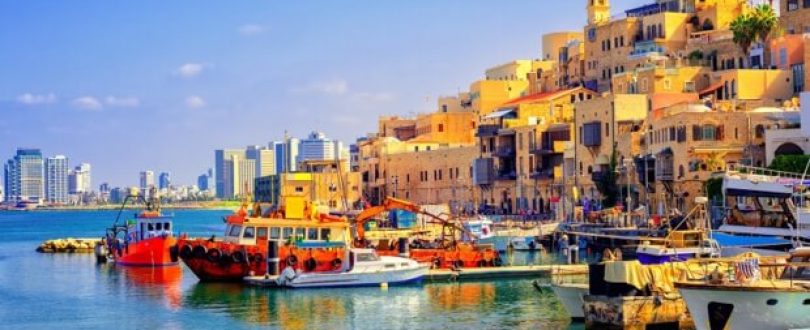 According to the latest report, Israel saw a record increase of Indian tourists in 2017 for the second year in a row. While in 2016, 45 thousand Indian nationals visited the country, this number increased by 31 percent more last year. However, Israeli Tourism Authorities plan to increase the number of 60 thousand Indian tourists in 2017 to a hundred thousand in 2018.
The Director of Israel Ministry of Tourism, Hassan Madah, commenting on the positive growth said that 2017 has been outstanding and by far the best year for Israel tourism.
"With over 20 million outbound tourists a year, India has been an important market for us and I am pleased to say that we have witnessed constant growth in the arrivals from the Indian market over the last 4 years," director Madah said.
He also showed his confidence that the number would grow to a hundred thousand in 2018.
The Israeli Ministry of Tourism along with the Ministry of Foreign Affairs is looking to facilitate some further changes by relaxing visa norms and increasing connectivity between the countries, in order to continue the rapid growth of tourism from India.
There has been a greater interest from Indian nationals to visit and experience Israel after the recent visit of Israeli Prime Minister Benjamin Netanyahu to India and the visit of Indian Prime Minister Modi to Israel. During his visit, PM Netanyahu invited Indian filmmakers to pick Israel as shooting locations. Israel witnessed its first-ever Bollywood collaboration in 2017, when the Ministry of Tourism partnered with Dharma Productions, to shoot a song in Tel Aviv and Jaffa for their upcoming.
Israel saw an overall increase of 26 percent of tourists from different countries last year between January and June, including China and Russia. 31% more Russian tourists visited Israel during the first half of 2017, compared to the same period in 2016. Travelers from the United States remain the biggest source of visitors in Israel.
The tourism industry remains an important contributor to the economy of Israel.