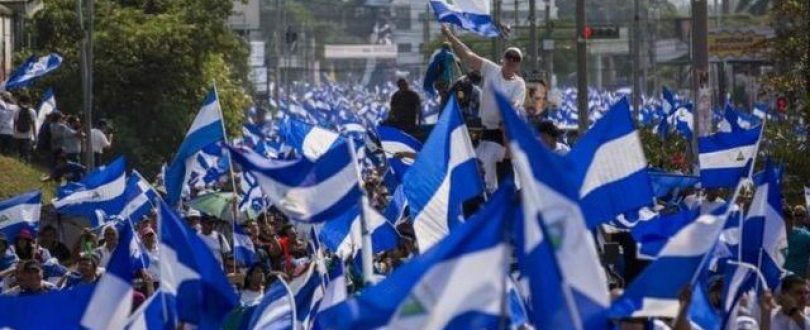 June 13th, 2018
Nicaragua became the place for chain reaction anti-government protests opposing a pension reform bill in mid-April 2018. Afterward, the protests continued all demanding that President Daniel Ortega and his government step down. The protests are still active now and they have amassed a death toll of around 127 people.
The move of the police and the government trying to stop the protests has been called a violation of human rights. The president Ortega was accused of using authoritative and paramilitary officers that use "lethal force" in order to put an end to the protests.
Ortega's 11-year presidency is opposed by the protesters that are mostly Nicaraguan students. They protest against the president's control over Congress, the military, courts, and the electoral boards, as well as the limited options for change the country's political party in elections.
After the unpleasant chain of events that took place in Nicaragua, the U.S is imposing visa restrictions on Nicaragua officials. The U.S Department spokesperson, Heather Nuaert, said that the restrictions will apply for "individuals responsible for human rights abuses or undermining democracy in Nicaragua."
Specific officials that these restrictions apply to were not mentioned in her statement. However, she mentioned that they include a group of municipal government officials, national police officials as well as an official from the ministry of health.
"The political violence by police and pro-government thugs against the people of Nicaragua, particularly university students, shows a blatant disregard for human rights and is unacceptable. We are sending a clear message that human rights abusers and those who undermine democracy are not welcome in the United States," she said.
If the protesters and the government do not agree on a solution, the crisis in Nicaragua will continue. The Nicaragua Catholic Church has been trying to stop the situation from escalating and bring an end to the crisis.
The Church stated that they would halt the discussions just because the people of Nicaragua "continue to be repressed and murdered". However, a concept proposal was brought up to President Ortega by the Bishops of Nicaragua.
With this act, we can see the change in Trump's administration's tone regarding the protection of human rights. Until now, the administration's decisions have been debated for their anti-human rights approach.
Just recently, the end of Temporary Protected Status for many countries in crisis has been brought by officials, including Honduras and U.S Attorney General, Jeff Sessions wrote a ruling whereby victims of domestic abuse and gang violence are prohibited from seeking asylum in the U.S.