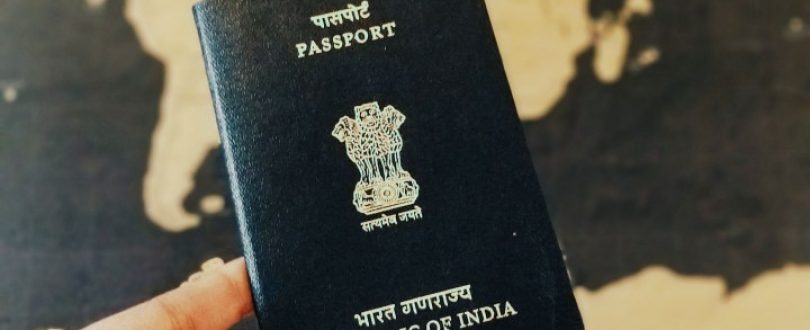 Home to a population of 1.324 billion, India has also given to the world 4.7 million tourists in 2017 alone. However, Indian tourists often face difficulties traveling abroad due to visa requirements set by countries across the globe.
Despite being one of the largest South Asian countries, India has failed in reaching visa-free agreements with most of the countries of the world. Thus, its passport is listed in the 81st place, out of 106 positions, in the list of world's strongest passports.
Still, there are countries around the world that have scrapped this requirement in a bid to attract more Indian tourists to their soil. According to the latest update of Henley Passport Index, 60 world countries offer visa-free or with a visa-on-arrival entry for Indian nationals out of 227 possible destinations.
However, the Indian passport has marked an increase for three more countries, since in April its holders had visa-free or visa-on-arrival access in 57 countries, though in the same position.
Only Two European Countries Open to India
Europe seems to be the least welcoming part of the world for Indian passport holders. Only Serbia allows visa-free entry for Indian nationals. Whereas Ukraine permits them to enter by obtaining a visa-on-arrival upon showing at their border.
The Middle East & the Americas a Bit More Welcoming Than Europe
In the Middle East, Qatar has abolished any type of visas of Indian citizens, permitting them to enter its territory whenever they wish, for limited periods of stay.
On the other hand, to enter in any of the following three, a visa-on-arrival is required:
A visa-on-arrival is also required to enter Bolivia. As for the rest of the countries in the Americas, only the following have their borders open for Indians to enter visa-free:
Ecuador
El Salvador
Suriname
Indians Can Enter 10 Asian Countries Without Struggling to Get a Visa First
Bhutan, Indonesia, Macao, Nepal, and Timor-Leste have abolished the visa regime for the 1.324 billion residents of India. A visa should be obtained upon arriving at the border of any of the following:
Cambodia
Laos
Maldives
Sri Lanka
Thailand
African Countries, Most Welcoming to Indians
A total of 21 out of 54 countries in the continent of Africa have opened their borders for visa-free or visa-on-arrival entry for Indian passport holders. An Indian visitor can enter without a visa only in Mauritius, Tunisia, and Senegal. A visa-on-arrival is required to enter in the African states listed below:
Benin
Cape Verde Islands
Comoro Islands
Djibouti
Ethiopia
Gabon
Guinea-Bissau
Kenya
Madagascar
Mauritania
Mozambique
Rwanda
Seychelles
Somalia
Tanzania
Togo
Uganda
Zimbabwe
Exotic Countries Indians Can Enter Without a Visa
Indians that have a thing for the sun, sea, and sand, have plenty of choices to make since most of the countries located in Oceania and the Caribbean have abolished the visa regime for the South Asian country.
In the region of Oceania, every Indian nationals can visit the Cook Islands, Fiji, Micronesia, Niue and  Vanuatu without a visa at all. Whereas, upon arriving at the border they will need to obtain a visa-on-arrival at the following countries of the region:
Marshall Islands
Palau Islands
Samoa
Tuvalu
In the Caribbean, only the eastern island of St. Lucia obliges Indian travelers to obtain a visa-on-arrival, while the rest allow the national group to enter visa-free:
The British Virgin Islands
Dominica
Grenada
Haiti
Jamaica
Montserrat
Kitts and Nevis
Vincent and the Grenadines
Trinidad and Tobago
Visa Free Countries for Indians
Here is the complete list of countries where Indians can travel visa-free:
| | | |
| --- | --- | --- |
| Bhutan | The British Virgin Islands | Cook Islands |
| Dominica | Ecuador | El Salvador |
| Fiji | Grenada | Haiti |
| Indonesia | Jamaica | Macao (SAR China) |
| Mauritius | Micronesia | Montserrat |
| Nepal | Niue | Qatar |
| Senegal | Serbia | St. Kitts and Nevis |
| St. Vincent and the Grenadines | Trinidad and Tobago | Tunisia |
| Vanuatu | | |