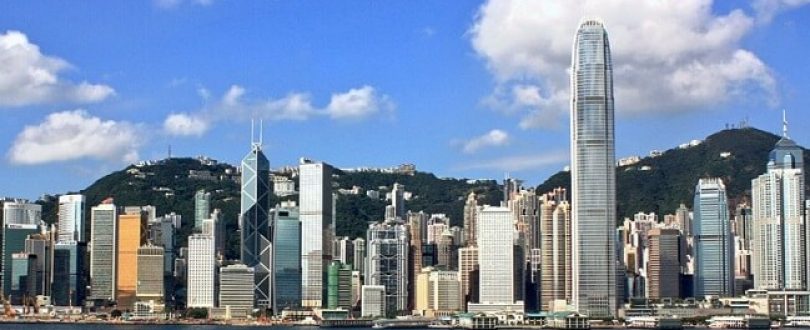 The Hong Kong government denied renewing the visa for the Financial Times Editor Victor Mallet without any explanation. This act has concerned the UK's Foreign and Commonwealth Office and the US Consulate General. Financial Times said this is the first time ever a journalist of FT gets their visa rejected by Hong Kong.
The editor running Financial Times 'Asia for almost two years, Victor Mallet, had their Hong Kong visa renewal denied.  Any explanation of such refusal was not given by Hong Kong or China authorities. However, it seems that there are greater political motives behind such a debatable act.  It seems that the FT editor crossed a "red line" as he hosted a talk where China was alleged a "colonial master".
In August, as an acting president of the city's Foreign Correspondent's Club (FCC), the FT editor Mr. Mallet hosted a talk by Andy Chan, the leader of the separatist Hong Kong National Party (HKNP). Such talk of lost democracy and independence of Hong Kong from China has seemed to trouble the Hong Kong and Beijing leaders.
"Beijing and relevant authorities have been very clear about the 'red-line' that cannot be allowed anywhere in the public sphere… Andy Chan's talk at the FCC is one of them and a clear example of what they don't want to see" says Mathew Wong of the Hong Kong University.
Before Chan's talk, the Foreign Affairs of China advised the FCC for cancellation and Carrie Lam, the Hong Kong's top official called it "regrettable and inappropriate".
Against Chan's talk was conveyed also Hong Kong's former leader CY Leung, who in a Facebook post declared it has 'nothing to do with press freedom'.
To recall, as a former British colony, Hong Kong was returned to the People's Republic of China on 1 July 1997, under the arrangement 'one country, two systems'. Through this formula, the city has a high degree of autonomy as of keeping its capitalist system, rule and law, a free economy and freedom of speech.
Yet there are concerns over China's leaders for losing their influence over the city against its autonomy and its citizen's arranged liberty. In 2014 a student movement of protests for the more democratic election process in Hong Kong was closed with conviction and imprisonment of the protest leaders by authorities.
Mr. Chan told BBC that he wasn't surprised about the efforts to cancel his public speech knowing that "China is treating Hong Kong as a colony". Moreover, he added that "It proves our point that it is China who is destroying Hong Kong's rights… The Hong Kong authorities acted out of obedience, the Beijing authorities out of hubris."
Regarding this, the FCC was declared "Hong Kong rightly prides itself on its reputation as a place where the rule of law applies and where freedom of speech is protected by law. In the absence of any reasonable explanation, the FCC calls on the Hong Kong authorities to rescind their decision."
Worried about the problems international journalists meet in Hong Kong, The U.S. Consulate General spokesperson Harvey Sernovitz called it the visa cancellation of the FT editor as "deeply worrying".
The Financial Times said that "This is the first time we have encountered this situation in Hong Kong. We have not been given a reason for the rejection".